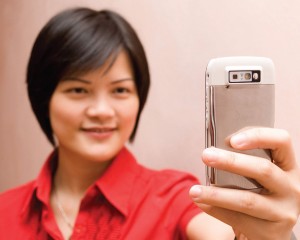 Streaming video broadcasting to mobile devices is easy with the appropriate technology. Mobile video streaming technology can facilitate business meetings and calls with family members. Collaboration is easier when geographical borders are removed. Businesses can accomplish more and develop better solutions with streaming video broadcasting equipment. EyePartner is a provider of streaming video broadcasting equipment and applications which help people deliver streaming video to mobile devices.
Benefits of Streaming Video Broadcasting to Mobile Devices
Always Remain Connected: Many mobile employees cannot always be at the office to make business meetings. Streaming video broadcasting allows employees to participate in business meeting regardless of their location. Via mobile phone, traveling employees can meet with managers, clients and team members. With a few simple modifications, streaming video can be available on mobile devices such as iPhone, Blackberry and other smart phones.
Easy Video Sharing: Employees can share video easily. Video may consist of podcasts, presentations or media put together for marketing campaigns. Videos can be shared and comments can be made directly from the streaming video broadcasting application. While on-the-go, people can view videos and interact with co-workers, friends or clients after viewing streaming video. The implications of video sharing are far-reaching.
Videos can be extracted from a pre-existing video library and shared with others. Video does not have to be uploaded and sent to each person individually. Sending video via email is not efficient and is data intensive. Sending video through our software suite allows everyone on the sharing panel to view the video without significant effort.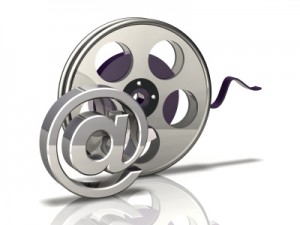 Collaboration: Through video sharing, collaboration is facilitated. Collaboration can take place in real time. A video web camera, a web application and some other simple equipment is required for operation. People can use applications to collaborate and share ideas. Collaboration is the key to innovation. Through collaboration, businesses can pool resources to come up with ideas that are better than an individual can develop alone. Video collaboration is made possible with EyePartner's extensive research and the technology that has evolved from it.
Help Companies Gain Leads: Companies can use streaming video broadcasting to generate leads for products and services. Video broadcasts may be streamed on mobile phones to inform customers about new products as they are released. Companies may invite customers to their websites to view streaming video, or the video may be made available through social media applications such as Facebook. Other companies may simply use software programs to facilitate the video streaming process.
When visitors view the website about the products, they will be prompted to sign up on a website. This email list will help companies identify their supporters and encourage supporters to purchase products in the future. Business owners can send out emails to inform supporters of new products available. Streaming video broadcasting can increase sales and increase visibility for a company. With increased visibility and sales, companies develop a positive brand image and increase revenue.
Streaming Video for Surveillance: Small business owners may use streaming video broadcasting for monitoring activity at their businesses. Business owners no longer need to be on premises 24 hours per day and seven days per week to keep their business safe. Streaming video can be tied to an outdoor or indoor surveillance camera and be streamed to a mobile device. This protects business owners. The footage can be recorded and saved for future purposes.
Record and Save for Future Use: Video can be used to record and save for future use. These videos can be used for teaching and instruction or for capturing an intruder on the business premises. All recorded sessions are stored in a cloud-based system with our video conferencing software. The videos can be categorized and organized according to topic and the date recorded, giving you complete control in sharing your content.
Users can simply click on the link and the video can be viewed as if the person was actually at the event. These videos can be viewed on demand at any moment. This significantly expands the user's ability to access information as needed for historical events. Streaming videos can be viewed while on a plane, in an airport or in other locations.
Text Chat Available: Users can comment via text chat about what is viewed. Text chat facilitates collaboration. Collaborators can modify items online. Presentations and designs can be modified remotely from any smart phone. Text chat significantly expands possibilities and can be used in noisy environments where phones may interrupt the overall meeting. Even in a crowded restaurant or airport, collaborators can participate without the interruption of background noise. Text chat is a feature that all streaming video broadcasting software applications should possess.
Whiteboard Annotations: Annotations can be made and documents can be shared with whiteboards. When the thoughts cannot be expressed with words, whiteboards are an excellent alternative. Pictures can be drawn and shared with all participants of an event. Explanations are more thorough with pictures. Sketches, diagrams and drawings can be made in real time.
Stylus pens can facilitate the drawing process. Some phones will also accommodate finger drawings. The software's compatibility to each smartphone can be determined from the manufacturer. Streaming video broadcasting allows diagrams to be drawn in real time and shared. The whiteboard can even be saved and used for a future meeting or to send to another team member.
Determine How the Public Feels: Streaming video broadcasting also works in conjunction with polls and surveys. Polls and surveys can be written and distributed to email lists for public feedback or employee feedback. Stakeholders can also participate in polls and surveys. This method of polls and surveys is especially useful when developing a marketing campaign or a training program.
Eyeparner's software allows customers to use the video conferencing software to distribute polls and surveys. With the feedback, companies can improve presentations, products and processes within the company. Accessing polls and surveys via phone will allow busy executives and stakeholders to participate wherever they are located. With access via mobile smart phones, this is possible.
Cost Effective: Streaming video broadcasting to mobile devices is not only convenient but it is cost-effective. Anyone with a smart phone device will have access to the hosted event via smart phone. Clients do not have to incur the expense of renting a conference room. This saves considerable amounts of money.
Time is saved from finding meeting spaces that are available or accessible. Face-to-face business meetings are a lot more expensive than videoconferencing. Mobile device video conferencing is cost-effective and flexible since it can be accessed from any location.
Case Study: How Streaming Video Broadcasting Makes a Difference
Students for a Free Tibet (SFT) used streaming video broadcasting to mobile devices to disseminate a message to potential supporters during the 2008 Olympics in China. This organization sent streaming video to people attending the event to create awareness of the Tibetan situation. There was 24 hour streaming video from activists located in six different cities around the world.
Stream Video Broadcasting to Mobile Devices to Improve Business
Use video broadcasting to mobile devices to improve business interactions. Video broadcasting can be used to instruct, inform, solicit and sell items on the Internet. Businesses should consider how streaming video broadcasting could help their business improve in numerous areas. Our programs were built to improve business interactions while on the go, making it easier than ever with our support and service to become your ultimate competitive advantage. Call 1-305-289-4557 or email sales@eyepartner.com today to let EyePartner help you accomplish all your video streaming needs.

If you want to receive the latest news in Video Broadcasting Industry please consider subscribing to eyepartner.com by Email or RSS Feed