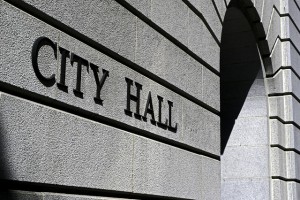 In an effort to offer our services to the community, TikiLIVE is proud to announce that several of our local municipalities are using our services for Live and VOD Streaming of their local government events and meetings.
Two local cities in Florida that are already enjoying the benefits of video streaming are Marathon and the St. Tammany Parish Government. In this article, we'll show how local government entities can greatly benefit from video streaming technology.
Benefits of Video Streaming for Local Governments 
Engage the Community 
By using Live and VOD Streaming for local government events and meetings, members of the community can actually watch what's going on in terms of issues that will greatly affect their daily lives. By allowing anyone with an Internet connection to watch important meetings, cities and local governments can help spread the word about things going on in the community.
Maintain Transparency 
Some local governments may be accused of not being completely open with their residents from time to time. By offering live streaming of all major community events and meetings, officials can clearly show that they're doing everything in their power to engage the community.
Build an Archive 
Aside from engaging the community, by streaming major meetings and events, local governments can easily look back at previous meetings when necessary. These past meetings can become an archive for both government officials and community members to look back on as needed.
Reach Any Screen 
Another benefit of streaming content to your community is that you are able to reach a much larger audience. With streaming solutions from companies like TikiLIVE you're able to reach a variety of users across all types of devices. Whether your viewers are accessing your content from their mobile phones, tablets, computers or even set top boxes, they'll have easy access.
Be Economical 
Streaming government events and meetings is also extremely economical. All you need is a basic video camera and a streaming account and you can instantly stream content to your residents. Gone are the days when you needed to spend large sums of money to record and stream content online.
Scalability 
One of the primary benefits of working with a streaming provider like TikiLIVE for your government events is scalability. If you're trying to manage your own streaming server, you'll likely run into issues as more of your residents access your content.
With a content provider like TikiLIVE, you'll never run into issues no matter how large your audience is. With our robust Content Delivery Network (CDN), we can instantly scale resources to handle any sudden uptick in traffic due to more users accessing your content.
Interested in Video Streaming for Government Meetings & Events? 
If you want to look into learning more about video streaming for local municipalities, don't hesitate to contact TikiLIVE today. We'd be more than happy to discuss your live streaming needs and help you find a solution that is beneficial to your residents, while being extremely cost effective.

If you want to receive the latest news in Video Broadcasting Industry please consider subscribing to eyepartner.com by Email or RSS Feed