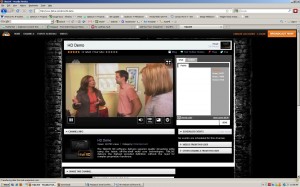 If you are interested in using the internet for reaching out to large numbers of people, TikiLIVE and TheHDWave are the right choice. What do we mean when we talk about reaching out to people? Well, there are many different contexts in which a person could use this innovative social media. If you were an arts promoter, for example, you could stream live videos of the musicians, painters, and other artists for whom you were working. This is a great way to get people interested in the work you are promoting. Many other kinds of people could find use for this software. Religious leaders could reach their listeners. People can stream live lessons, cooking shows, and even lectures. You can do anything with TikiLIVE and TheHDWave software.
TikiLIVE Website Walkthrough
When you are thinking about incorporating HD webcam software into the work you do, you will want to first consider the kind of computer you are using. You will want to make sure that you are using a PC with at least a Windows Vista operating system. You will also want to make sure that you are not wasting the broadcast. In other words, make sure that people know about your broadcast. Make sure that those who are interested are given the proper time and website. You will also want to make sure that you are prepared, since you will be streaming your own work.
One of the greatest benefits of TikiLIVE HD webcam software is that it also can create a forum for people with similar interests to chat and comment. In the online world, this is known as community building. If you are interested in gaining a dedicated audience, then there is no better way to see that this happens than to create an online community in which people can talk with one another. You can allow real time commenting and chat while you are streaming the video.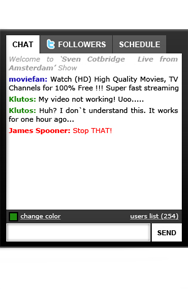 When you have the TikiLIVE HD webcam software that works for you, you will be able to reach more people than you have ever thought possible. As a matter of fact, this kind of software is a real game changer in the fact that it adds a whole new dimension to the typical broadcast in that it creates a community and it also helps you to develop a new dedicated audience.
For more information contact sales@eyepartner.com.

If you want to receive the latest news in Video Broadcasting Industry please consider subscribing to eyepartner.com by Email or RSS Feed