No IPTV network is complete without an interactive program guide. Your Electronic Program Guide (EPG) is automatically populated with channel and show information for all of your licensed content. Pull content data from all around the world and organize it for easy searching or browsing.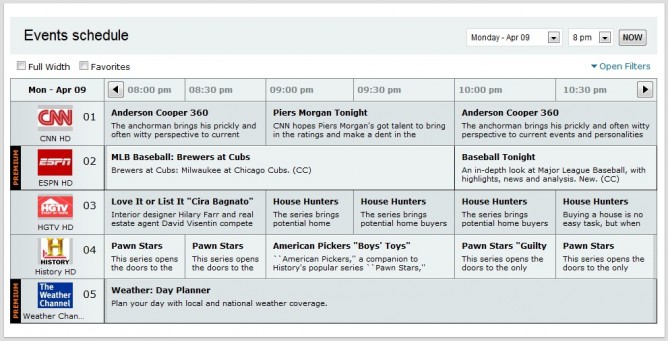 Through an XML "data scrape" the right information is sorted, arranged and displayed in an easy to use, interactive guide. Mouse over the content in the EPG to get even more program information. Save the free event to your 'Favorites' for easy access in the future, or for premium content purchase the ticket in advance.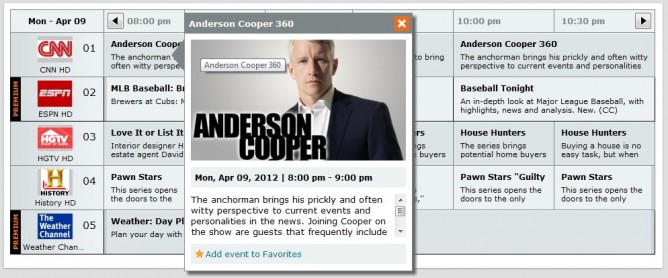 Users can pinpoint their content through the search filters built into the EPG. Close them when you don't need them, open them when you do. Users can filter by content type (free vs premium) or the categories of the content. They can also choose how the content displays by controlling the order the results display. And most commonly, use the text search to find related content.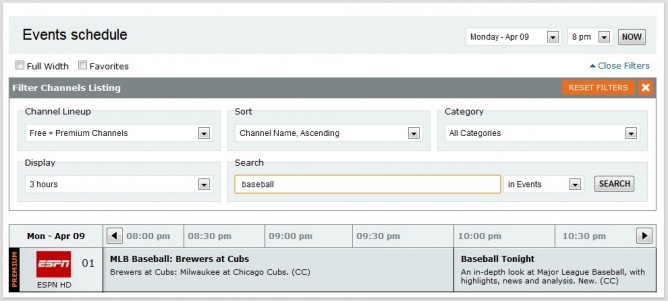 Features
Pull channels from all over the world for distribution on your network
Scrape the data for all events so it is automatically included in your schedule lineup
Provide an interactive guide for your viewers to find and search your content
Simplify the process by which your users find their content

If you want to receive the latest news in Video Broadcasting Industry please consider subscribing to eyepartner.com by Email or RSS Feed