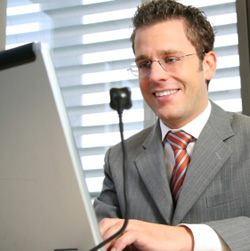 If you're seeking the best possible streaming video software, it pays to ask yourself a few questions before you start, then ask a LOT of questions of the places you might put on your short list; businesses from whom you might purchase. There are a lot of companies that offer plug-ins for your computer that allow you to manufacture and broadcast a streaming video. Most are free, and you'll be charged for your use of bandwidth, both to broadcast the productions, and by how many people will view your content. Will your audience be large or small, and will you require the ability to grow seamlessly?
In an industry that has exploded in a relatively short period of time, it might seem difficult to keep up with who is leading the way with new technology, excellent customer service, and proven reliability. Eyepartner remains the driving force behind TikiLIVE, which allows users to start their own community of HD broadcasters and create live shows in a professional-grade studio environment. Within a TikiLIVE network, users can establish an infinite number of channels and collaborate with Eyepartner's staff to design their own custom web portals.
Figure 1: How to start a channel on TikiLIVE
What you need to look for is ease of use, and reliability. What you can count on varying wildly as you do your research is the cost of producing, hosting and broadcasting your content from your home-base. With TikiLIVE you can actually choose the broadcasting plan which better fits your project's needs.
Figure 2: TikiLIVE Broadcasting Plans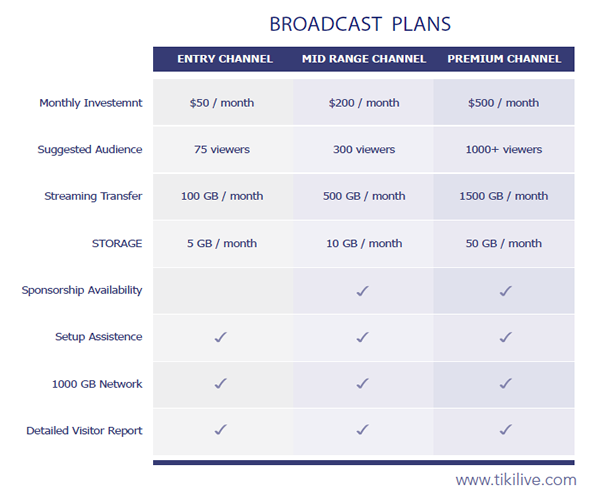 If you're not a techie look for easy to follow instructions, uncomplicated set-ups, technical support on call 24 hours, seven days a week. You don't want to devote hours and hours of time to a video production, only to be stymied by the streaming process or the methods needed to disseminate your content to the world. At Eyepartner you can find a dedicated support and development team ready to assist you with your broadcasting needs. You may follow us on Facebook, Twitter or on our professional blog to walk through a lot of useful streaming tutorials.
Consider pricing options, with your overhead including Pay-Per-View options, cost-per-view tiered pricing plans and bandwidth use charges from each server you might use your software with. For clients who are interested in monetizing their media, TikiLIVE offers both pre-roll video ads and pop-up image ads. Users can also monitor their audience by location and viewing habits for marketing or other purposes. Also using the Pay Per View feature you can set ticket prices for your VOD's and live shows.
Figure 3: TikiLIVE Pay Per View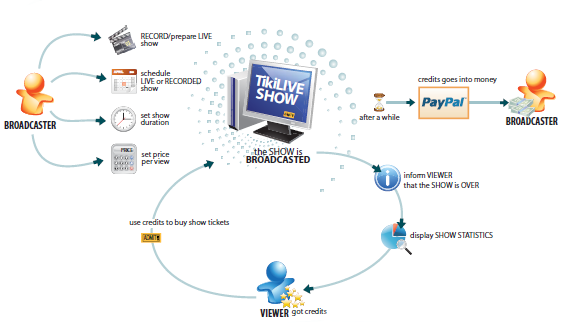 Have a look at: http://www.tikilive.org/pdf/TikiLIVE_PPV.pdf
Eyepartner offers out-of-the-box-ready software that allows you to plug into your computer and start producing. Eyepartner's streaming solutions can be used for such applications as customer and employee training, marketing campaigns, sales reports and sharing news about your industry with any audience you choose.
For more information on the complete capabilities of our professional broadcasting solutions please be sure to check out our website at www.eyepartner.com or contact us HERE.
The Eyepartner Team

If you want to receive the latest news in Video Broadcasting Industry please consider subscribing to eyepartner.com by Email or RSS Feed

If you want to receive the latest news in Video Broadcasting Industry please consider subscribing to eyepartner.com by Email or RSS Feed