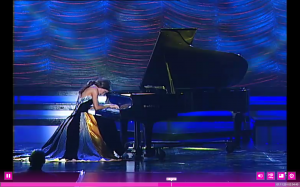 Streaming video is growing in popularity with many businesses and individuals who want to disseminate information to the masses. Companies using streaming video have the choice of person-to-person or peer-to-peer (P2P) and content delivery network (CDN) technology. Both of these technologies have their advantages and special considerations to take into account. Each business or individual must decide which system will work best with their website portal and other technology.
Advantages and Considerations when Streaming Video with CDN
Advantages
Allows More Simultaneous Users: Servers arranged in a CDN will allow more simultaneous users accessing the network at any one given time. With a CDN, 20 servers can be located in 20 different strategic locations each with 100 GB/s capacity. Users would then receive a total capacity of 10 x 100 GB/s.
Decrease in Server Load: CDN systems eliminate or reduce the effects associated viewers downloading videos simultaneously by hosting the videos on servers. A server load decrease can reduce the overall capacity and also reduce the effective delivery costs. This is achieved by distributing the load across multiple servers.
CDN is Safer than P2P: CDN is preferred over P2P because it is safer. The security measures and encryption make transmission via CDN safer than P2P systems. Because of the safety measures, there are more CDN systems than P2P.
CDN Provides More Control: The system also provides more control for the webmaster. Content can be delivered and controlled easier with CDN. Webmasters optimize capacity levels for each customer, and load statistics are available in real-time. Webmasters also identify the most popular content.
Reports can also be generated, viewed and delivered to customers to improve their systems and websites. When the server is added to the CDN, usage logs are usually disabled. Since the logs are disabled, clients rely on detailed reports to determine the viewing activity on the website portals with streaming video.
CDN Provides Faster Content Delivery: Content which is "located" close to the user is delivered faster because there is a shorter distance to travel. During the delivery of video streaming, there will be less interruption and jitter. Network spikes are controlled and streaming video is delivered with exceptional quality. CDNs are also cost effective due to lower network server loads and higher levels of reliability. TCP acceleration technology also boosts performance and delivers content at impressive rates.
Things to consider
Duplicate Servers: Most businesses and organizations cannot possibility maintain duplicate servers in every major area around the
world. This would be necessary because visitors would visit websites from multiple global locations. It is a major cost consideration, but a worthy investment.
Cost: CDN systems are more expensive, in general, than P2P systems. Many clients are paying high fees for the service. Initial setup fees arehigh. There are other hidden fees also. Customers should read all aspects of the terms and conditions prior to entering into a contract. Some experts speculate that the high prices are designed to keep away the smaller clients. There is a high cost per gigabyte that many customers also find discouraging.
Support: Most organizations use third-party vendors to implement and maintain a CDN. Support is not always stellar with third-party vendors. These vendors must be available 24 hours per day and seven days per week.
Maintenance: CDN support must maintain servers and issue upgrades without interrupting a client's website. This is not always possible with CDN systems.
Verification: All server locations must be verified to deliver high-quality transmissions. The further servers are away from users, the more likely end users will receive service disruptions or jittering. Low performance and downtime is also common with CDN a long distance from users. Verification ensures the server is within a certain range for optimal performance.
Advantages and Considerations with P2P Streaming Video
Advantages
Easy to Install: P2P networks are easy to install and configure. Businesses and organizations do not have to spend significant time or resources installing the network. Most users can read and follow the simple instructions.
Shared Content and Resources: Unlike CDN, resources and content are shared by peers rather than servers. This puts control into the hands of the content owners which is preferable in some organizations.
Reliable: P2P is more reliable because each peer operates independently. If one peer fails, the other peer is not affected. In other solutions, one server could affect the entire network. Reliability is a major benefit of P2P network.
No Need for Full-Time System Administrator: A full-time System Administrator is not required with P2P systems. Each peer is the administrator over his or her own machine. Any shared resources can be controlled via the machine. This is an effective solution for organizations with limited budgets. To save money on a full-time salaried maintenance person, consider P2P.
Cost Effective: This type of solution is cost-effective because each peer maintains his or her system. Building the network is also less expensive than a centralized server solution with CDN.
Considerations
Difficult to Maintain: The system is decentralized and difficult to maintain. A single individual is not able to determine the health of the entire network. Many businesses opt out of the P2P system for this reason. Businesses with no more than 10 computers are recommended for this type of architecture. Any problem with video streaming must be addressed on every computer. This poses a problem for many small businesses that need to conserve time and money.
More Viruses: Security is not a focal point of this type of configuration. Businesses transmitting proprietary information via video teleconferencing will be easily compromised with P2P networks. P2P networks are more prone to Trojans, spyware, malware and viruses.
Most businesses with more than 10 computers will not select P2P systems because of the vulnerability. If an attack occurs, it cannot be addressed from a central server. The attack must be addressed on every computer in the system. This could become time-consuming and costly.
Data Recovery or Backup is Difficult: Most companies use hosted solutions and backup data to one centralized server. With streaming video solutions stored on each individual system, each system is responsible for its own data backup system. This can be time-consuming and costly for organizations. P2P is not recommended for organizations with more than 10 computers.
Software Solutions
Organizations are looking forward to the day when hybrid solutions are fully developed and widely accepted. Currently, the solution requires some work, but new systems like TikiLIVE, from EyePartner deliver more security without sacrificing functionalities. The TikiLIVE platform is more cost-effective and allows for greater customizability that extends beyond the content itself. Call 1-305-289-4557 or email sales@eyepartner.com today to let EyePartner help you accomplish all your video streaming needs.
For more information on Eyepartner Streaming Technologies contact us.

If you want to receive the latest news in Video Broadcasting Industry please consider subscribing to eyepartner.com by Email or RSS Feed