A lot of customers are now building out their own IPTV complete network with the Premium Content Module. Below, we have detailed everything that is required for you to start your own profitable IPTV network.
This article outlines how IPTV is destined to change the way we view and distribute content to our audiences on both local and international levels and briefly discusses how our customers are using TikiLIVE to monetize their content.
1.0 IPTV is an Expanding Market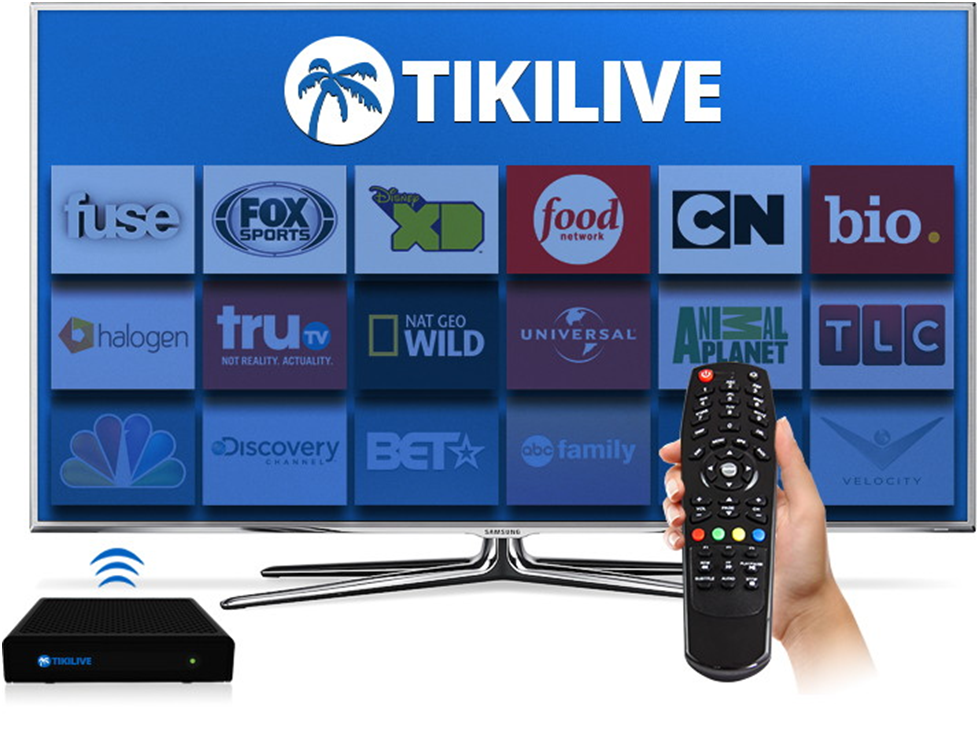 1.1 What is IPTV?
An Internet Protocol Television Solution (IPTV) refers to a method of sending content over a securely managed network that streams content directly to individual viewers and locations. Integrating an IPTV solution within a network allows a service provider to push audio and video to an enclosed network or grant public access through the Internet. This is crucial because it serves to fundamentally change the provider's operational costs over time, leading to increased savings as well as simultaneously expanding the availability of services for their customers. The three essential parts of an IPTV Network are the content source, supporting server network and your viewers.
IPTV is exploding in the professional market as corporations experiment with adding multiple sources of revenue to their business plans through online content delivery. The "per-user-cast" method of delivery grants opportunities for advertisers to target specific viewers based on their viewers preferences. Exact matching of user experiences allows for smarter campaign targeting and distribution, leading to greater Returns on Investment (ROI). As the network is extremely secure and has the ability to synthesize detailed statistics regarding the consumer's preferences, it's an excellent platform on which to add e-commerce references, advertising, and upsell other services on items the audience typically invests in. In fact, as advertisers improve their ability to define the behavior of consumers they'll have a significant opportunity to decrease the use of low-impact marketing and devote assets to personalized ads that drive meaningful business results and impulse purchasing.
1.2 Content Acquisition
TikiLIVE now has licensed premium content available for our clients who are running their own IPTV Networks. FCC approved content is available both within the USA as well as International regions.  With this latest breakthrough in the TikiLIVE IPTV solution, our clients can quickly deploy a complete IPTV solution with premium USA content and monetize it through their current customer base.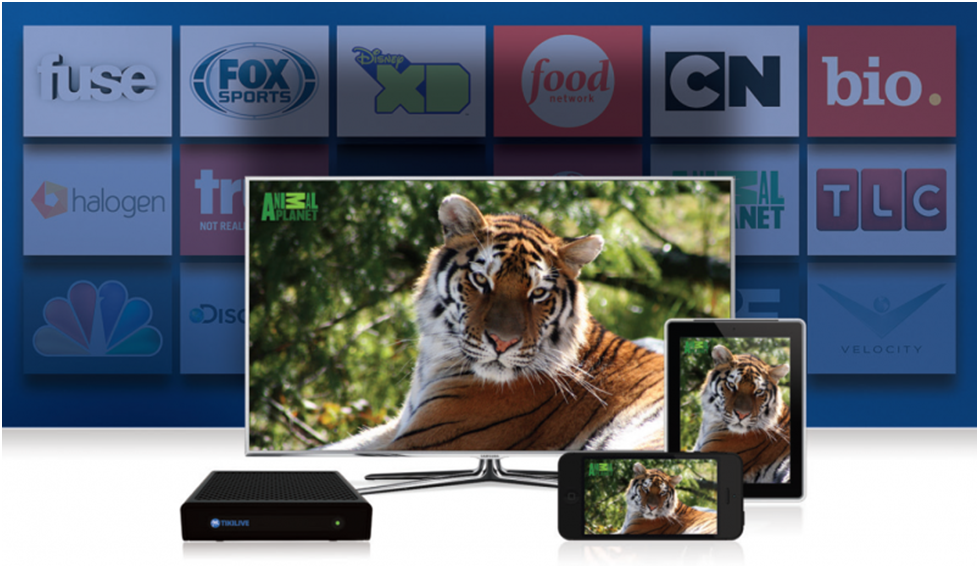 1.3 Means of Delivery
IPTV Networks enable one to deliver their content utilizing the most current methods for data transfer through the Internet. Content producers can deliver content originating from most video and audio sources to the supporting network. The network then delivers the content to an audience through secure or public points of access to the Internet. TikiLIVE will assist in deploying a cross-connect so your content reaches our client datacenters in a preferred route, minimizing bandwidth overhead costs that may exist if streamed without this connection.
1.4 Simplifying the Usability for the End-User to View the Content
A Set Top Box (STB) is a great way to expand the reach of your content to your viewers, and a White-Label STB is an even better one. They allow viewers to not only watch premium, HD content, but to do it right on their television with content that is normally only available through the Internet and web browsers. This extends your reach to yet another platform that your content can be available on, allowing viewers to receive the same look and feel as if they are watching your channels right from a cable box. Plus, with the addition of the STB being White-Labeled, subscribers will always have your brand in front of them and no one else's, which will increase your notoriety among viewers.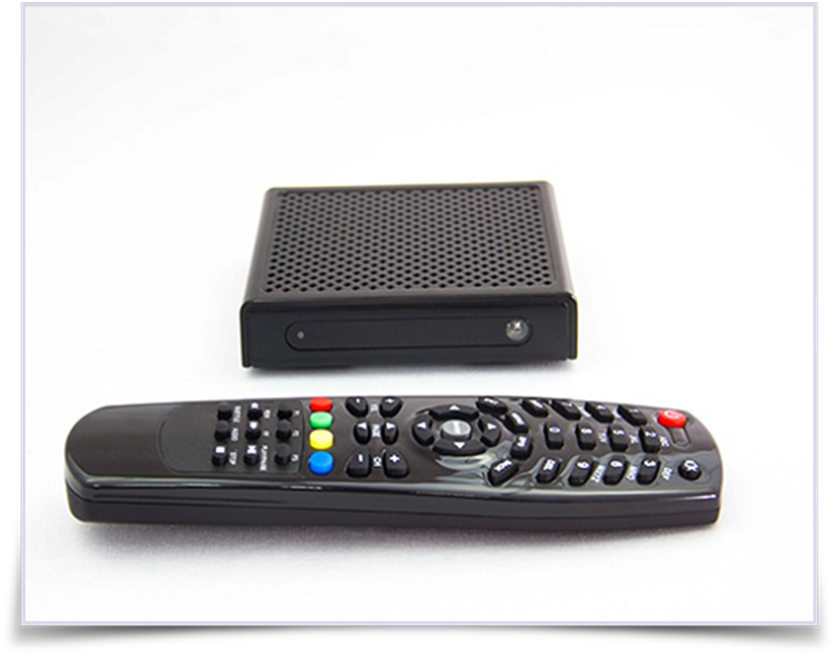 TikiLIVE prides itself on having a STB with easy setup and a simple to use interface. There is absolutely no setup on the viewer's side; all they have to do is connect the box to the internet, plug it into their TV, and choose what content to watch! Subscribers can choose from either live channels or Video On Demand (VOD) content, and they even have access to an Electronic Programming Guide (EPG). The EPG allows viewers to choose shows based on what times content comes on certain channels, physically letting them see the lineup for themselves, and making the system feel even more similar to a TV-like experience.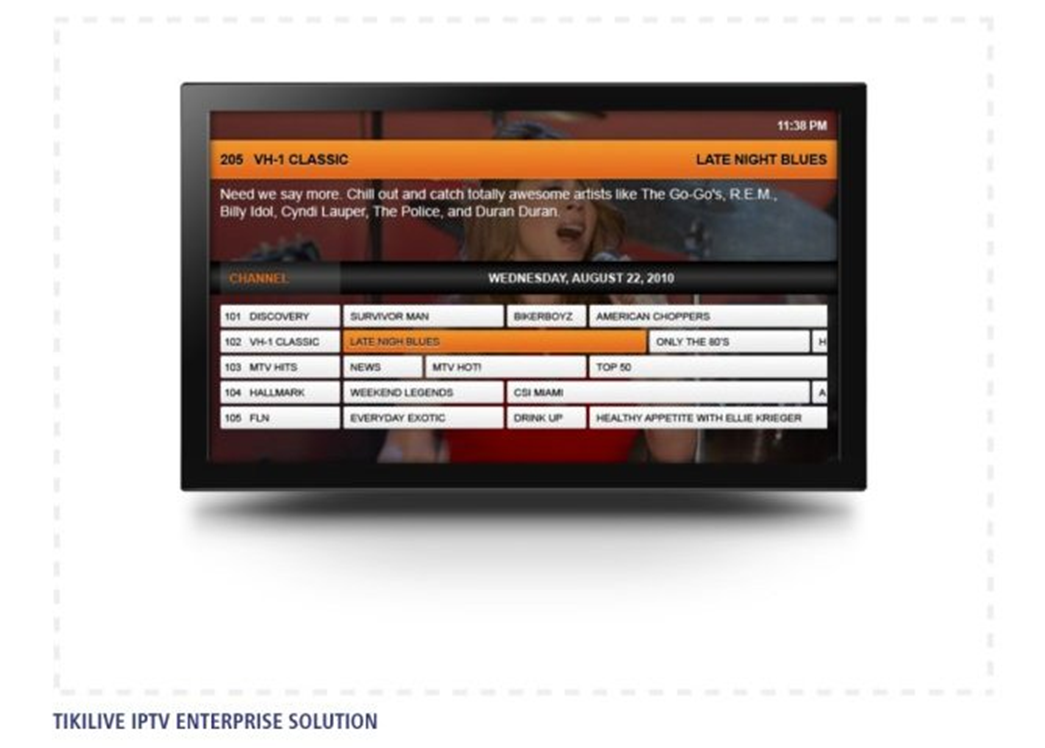 2.0 Monetize your Content through an IPTV Network
As the content and advertising industries have become better acquainted with IPTV, they're already beginning to see the real opportunities for their revenue sources as well as a secure method for auditing delivery impressions and achieving more tangible business results.
TikiLIVE provides multiple revenue sources for clients such as leasing out the ability to broadcast on their platforms, selling advertisements, and offering a complete bouquet of channel subscriptions that the IPTV provider can customize to fit the budget of their clients.
Example Revenue Sources are:
Subscription Based Broadcasting – The Admin can set broadcasting packages that the user base can sign up and pay for on a recurring payment plan.
Integrated Advertising – Network Administrators can assign specific advertising campaigns within their network and track impressions and click-throughs.
 3.0 Scalability
With TikiLIVE IPTV Middleware, clients are able to set up multiple customized channel packages to fit their pricing plan. We don't dictate what prices the provider has to offer; it's completely up to the provider what channels they want to put in each package, what price they want to sell the subscriptions at, and what price they want to sell the STBs for. This allows our clients to really scale the business towards their audiences and prove themselves a true competitor to other local cable companies.
3.1 Add your own channels by broadcasting from the HD Wave
The HD Wave allows its users to stream Standard or High Definition content in only a few clicks. There's no proprietary equipment needed, so all users need to do is plug in a video source to their computer, select the channel they want to broadcast to, and go LIVE! One can even stream true HD content from an HD camera or Blu Ray player.
Additionally, The HD Wave Desk Share enables our users to instantly stream any part of their desktop in either Standard or High Definition. Snap to a specific zone within your desktop and stream that specific video or audio source. Sharing Video, PowerPoint Presentations or Web Pages has never been so easy.
4.0 IPTV is the Future for Content Delivery
While the part of the acronym IPTV that's most widely understood is TV, it is by no means the most important element. The shift toward "all-IP"-based communications will not only change the entertainment experience, but our entire process of communication and interaction. It places users squarely at the center of their own universe and allows them to choose the content and level of interaction regardless of their location or budget. The ever increasing mobile market grants content producers and viewers alike the ability to stream and view content from just about anywhere, even remote locations. Coupled with detailed statistical history of users' viewing habits, IPTV Networks now have the ability to direct their messages and advertisements to the most applicable audience, increasing the Return on Investment.
All trademarks acknowledged.
For more information about how to start your own IPTV network you may CONTACT US anytime.

If you want to receive the latest news in Video Broadcasting Industry please consider subscribing to eyepartner.com by Email or RSS Feed