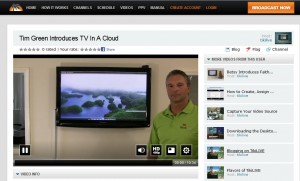 Are you ready to discover how easy it is to brand your own profitable Internet protocol television network? Businesses and individuals all over the world are becoming more aware of EyePartner's flagship high definition broadcasting platform, TikiLIVE, which is helping to place unique product and ideas in front of the global community.
Affordable Branding With TikiLIVE
With TikiLIVE you can easily brand, connect, manage, and monetize your own personal network online with a low investment and high return. With their extremely effective and sophisticated protocols, the company provides you with the ability to stream high definition iPTV to your viewers while making your brand more prominent and important on a worldwide level.
Custom Channels, Popular Platforms
Using a turnkey set of tools for managing high definition live and Video on Demand streaming content, TikiLIVE provides users with a myriad of ways to gain more recognition through branding their own personal networks. Utilizing their many available platforms, individuals and businesses are able to not only create custom channels, but also to disseminate them over a wide range of popular platforms.
Placing Content Front and Center
Using exceptionally high quality broadcast tools, you can easily place your message front and center as you record material directly to TikiLIVE's reliable and consistent streaming servers. Once your broadcast events are saved on these servers, they easily become Video on Demand (VOD).
Streaming Material 24/7
Streaming your material through the company's high-powered service allows you to have an online presence 24/7. Managing high definition live streams via a dedicated network is a guarantee that your brand is constantly visible as you expand your viewers through advertising, paid distribution models such as Pay Per View or Pay Per Broadcast, and social media opportunities.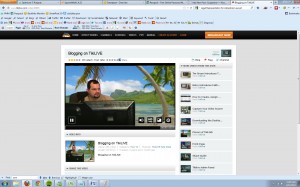 Earning Revenue
With Video on Demand it is easy to view, edit, archive, and monetize your broadcast material. Adding Pay Per View (PPV) or Pay Per Broadcast (PPB) as your broadcast options affords an extremely attractive possibility to earn revenue through pricing your material.
Creating a Powerful Presence
Branding your network online is a way for your business to create a powerful presence through a multitude of pathways. Through available snap-on modules within TikiLIVE's media distribution platform, streaming your material to social networks such as Facebook, Twitter and YouTube is a no-brainer.
Using Social Media to Go Viral
Streaming your high definition VOD content on Facebook and other social media sites is an essential way to get your material to go viral. A simple link launches your broadcasts inside Facebook pages, without the need for complicated embedded codes.
Gaining Even More Visibility
WordPress is another avenue where TikiLIVE can help your brand gain more visibility. With a full set of tools to produce and manage your content there, you have one more essential asset for establishing your branded network online.
Looking Like a Pro
Through the use of Monster Encoder, EyePartner's highly developed streaming software, your common video files are easily converted for placement on your own unique channels. Monster Encoder's server will automatically transcode your material into a high definition broadcasting standard that makes each event look as crisp and attractive as it would on a conventional network station.
Imprinting Your Point of View
Branding your network also means you are able to create as many channels as you wish, or you can charge a fee to other producers who would like to join your network with channels that conform with your broadcasting ideas. Any way you look at it, with little cost you can now imprint your point of view through your own brand and get it to unlimited amounts of viewers worldwide.
Connecting and Interacting With Audiences
By creating a distinct network brand, businesses and individuals can connect and interact directly with their audiences. With appropriate embedded codes each live or Video on Demand feed is distributed seamlessly to viewers, keeping them interested and aware.
Strong Infrastructure, Innovative Platforms
The company's reputation for helping users create a strong technological and business infrastructure is what is attracting more businesses and individuals who are looking to expand their brand. Services such as web conferencing, video chatting, video encoding services via Monster Encoder, and a host of other innovative platforms are some of the ways online branding can help you grow.
Fully Integrated Products and Services
Providing complete online solutions for clients, the company is able to elegantly pair products and services to create a fully integrated system that satisfies any requirement. Creating customized web portals to allow users to broadcast their own high definition content allows users to easily connect with their audience.
Customized In-House Solutions
Here are some more irresistible reasons why customized in-house solutions can help you develop and enhance your brand:
•    Creation of direct marketing content
•    Building your branded, interactive broadcasting network community
•    Producing and promoting your products, events, and sponsors, using pre, mid, and post-roll overlays
•    Uploading, transcoding and delivering high definition or standard definition video on demand
•    Creating themed channels, ingesting commercials, and publishing them to your network
•    Realize immediate viewer habits and click-thru statistics from every channel
•    Providing upload, storage and management of your complete digital video inventory
•    Creating audience awareness through viral marketing add-ons
•    Producing LIVE or on-demand delivery services through your network
Reaching the Global Community
Branding your network online is easy, efficient, and effective with TikiLIVE's intelligent and intuitive services. Creating an interactive broadcasting system allows you to make a difference as your product reaches the global community.
To learn more about branding your network online through Eyepartner, feel free to visit www.eyepartner.com or www.tikilive.com today.
EyePartner is a software development and hosting company deploying rich media enterprise broadcasting software while providing premier hosting to its clients. EyePartner solutions focus on delivering high quality video that incorporates live streaming video and video on-demand (VOD). TikiLIVE is EyePartner's flagship high definition broadcasting service providing its clients with all the tools necessary for producing and managing live HD streaming content.

If you want to receive the latest news in Video Broadcasting Industry please consider subscribing to eyepartner.com by Email or RSS Feed

If you want to receive the latest news in Video Broadcasting Industry please consider subscribing to eyepartner.com by Email or RSS Feed