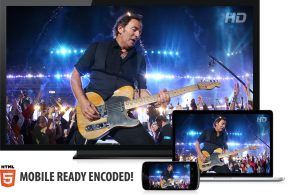 Since the day Eyepartner came to be, it has always been our company's #1 goal to provide the best streaming solution available on the market. While it is most definitely a constant goal for our customers to be satisfied (as is the case with almost any business), there has been a small group of people that may not have been fully satisfied with our service for one reason or another.
Due to the fact that we work really hard to satisfy our customers, we thought it would be a good idea to outline a few of the new initiatives that we're implementing to help respond to a few of the negative comments that we've received on a small number of product review websites.
Come by Our Offices
One way in which we believe our customers can get a true sense of the Eyepartner experience is by coming in to our office for a tour. Everyone is welcome to visit our Marathon, Florida headquarters, where you can truly see where the magic happens. Get a first-hand look at what it takes to provide a reliable and affordable streaming solution for all sorts of users around the world.
If you're in Europe, you're also more than welcome to see our European offices and get a taste of our top-notch setup located across the pond. Once you spend a few hours in one of our facilities, you'll see that each of our team members is focused on providing the highest level of service to our growing list of clients.
Schedule a Product Demo
One of the product reviews we saw online was that users would like to see actual demos of our products. We listened and now offer demos for all of our streaming products. Simply contact one of our streaming experts today and schedule a time where we can walk you through any of our products.
Speak with Our CIO – Tim Green
Our CIO is always working hard to ensure that our streaming platform is the best in the business. This includes developing a robust content delivery network that is easily accessible around the world, but it also means being accessible to our clients when necessary.
While Tim's schedule is usually quite busy, he's always more than willing to jump on a call with any of our clients if they have any concerns about the service that they're receiving from any of our Eyepartner brands.
Array of Customer Support Options
One way in which we can ensure our clients are using our products to their full potential is through our top-notch customer support team. Our support personnel are all experts in each of our products and are happy to help our clients at any time. Our support team is easily accessible by phone, live chat or email. Feel free to use the following support channels to contact our team about a pressing issue.
Phone Support – 305-743-6722
We're always open to hearing comments you may have about our service. We encourage you to reach out to our team if you have any questions or concerns.

If you want to receive the latest news in Video Broadcasting Industry please consider subscribing to eyepartner.com by Email or RSS Feed