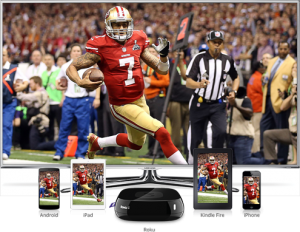 At Eyepartner, we're constantly working to improve our products to offer the best customer satisfaction. While we have all sorts of quality control processes in place within our organization to catch bugs and issues, we can never be perfect. Our clients are often the ones who are able to shine light on any issues that need to be addressed since they use our products on a daily basis.
Review Eyepartner Products
If you are a new customer, or one that has been with us for years, please take the time to go over our products. You can start by going through each function of our Eyepartner products that you use on a daily basis with an eye for ways in which we can improve.
Whether it's a simple user interface issue, or a larger bug that you've noticed, please reach out to us with your comments. Even the smallest comment could unearth something that we've never noticed before.
We live and breathe all things related to our products. While this is definitely a good thing, it can also cause us to sometimes unintentionally overlook small issues simply because we've worked with our software for so long.
It often takes fresh eyes to notice things that we've simply overlooked. We'd love for our customers to be those eyes that help us to improve Eyepartner products for everyone.
Eyepartner Products are Always Improving
The beauty of a streaming solution is that updates can be rolled out constantly. At Eyepartner, we're continuously releasing updates—both big and small. Many of these updates stem from the reviews and suggestions we receive regarding how to improve our services.
As an Eyepartner customer, you have the power to improve our product offerings not only for you, but also for the scores of other customers that use Eyepartner solutions each and every day.
Recent Eyepartner Improvements
We also thought it would be a good idea to highlight some of the improvements that we've recently made to our Eyepartner platform. We hope that you've already noticed some of these improvements and feel free to contact our support team if you would like to learn more about how to take advantage of these updates.
Updated EPG – One of the biggest complaints we hear from cable and satellite subscribers is related to their electronic program guide. At Eyepartner, we've recently completely upgraded our EPG to be much faster and intuitive. Our guide is also 100% mobile compatible allowing you to control your content from any mobile device.
DVR Released – We've also recently released a fully functional DVR for our set top boxes. Users are now able to record programming to easily be viewed later. All DVR content is stored in the cloud so users don't have to worry about running out of space on their set top boxes. We offer support for a variety of set top box manufacturers, as well.
Interested in Learning More About Eyepartner Products?
Whether you're a current customer or you're interested in becoming one, we're always here to help. Give our support team a call today at 305-743-6722 and we'll be happy to answer any questions that you may have about what we're doing to improve our products.

If you want to receive the latest news in Video Broadcasting Industry please consider subscribing to eyepartner.com by Email or RSS Feed