At Eyepartner, it is and has always been our goal to offer the best possible level of service to our growing list of customers. Unfortunately, as is the case with many businesses, some users may not always be entirely satisfied with the service that a business has provided for a variety of reasons.
While it pains us to see any of our customers unsatisfied, we wanted to take some time to layout a few initiatives that we are implementing at Eyepartner that we hope will offer a layer of transparency that may have been overlooked by some of our customers.
Satisfying our customers will continue to be our sole goal at Eyepartner and we hope that if you have any questions about the level of service that we are providing that you will contact us immediately.
Accessibility of Our CEO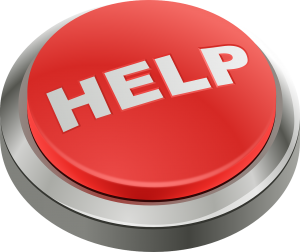 Our CEO Tim Green has worked tirelessly to develop a rock solid content delivery network that meets all of our customers' needs. While this dedication to quality takes significant time, Tim is always committed to speaking and working with each of our clients to ensure that they are satisfied with the level of service that they are receiving.
Tour of Our Offices
It is sometimes difficult to visualize how robust and impressive the Eyepartner infrastructure of servers really is.
For this reason, we welcome any of our clients to come down to Marathon, Florida or across the pond to our European offices to get a sense of the time and effort that has gone into building one of the top streaming providers in the industry.
After a few hours at one of our facilities it will be clear to you that each member of our team plays an integral role in providing a high level of service to each of our clients.
Availability of Product Demos
We have heard from a few of our customers that they would like to see demos of our products. By contacting our customer service team we will be more than happy to demo each and every one of our products to help you decide which solution is right for your unique needs. We vow to help you find a solution that is both cost effective and also robust enough based on the bandwidth needs of your user base.
Customer Support Options
Effective customer support is, in our opinion, the best way that we are able to differentiate ourselves from the competition. We currently have customer support phone lines available 18 hours per day, 5 days a week to ensure that we are available to answer customer questions.
We also provide email support and live chat during business hours to give our customers multiple ways to contact us. Use any of the options below to follow up with us about any questions that you may have related to Eyepartner's suite of services.
• Phone: (305) 289-4557
• Live Chat
• Email Support
We look forward to continuing to improve on how we handle and support our clients and always welcome any comments in regards to how we can improve upon our services.

If you want to receive the latest news in Video Broadcasting Industry please consider subscribing to eyepartner.com by Email or RSS Feed