At Eyepartner, we are constantly working to improve the features and usability of our wide variety of services, but we know that without our incredible customers our successes would be few and far between. We are always in contact with our customers to listen for feature requests and ensure that our streaming services are reliable and easy to use.
Every so often we receive feedback that really make us proud of what we've been able to build over the past several years. In this post, we thought we would showcase a few of these reviews to give you a better sense of the type of services and support we provide to all of our customers.
Eyepartner Review from The Honey Hutch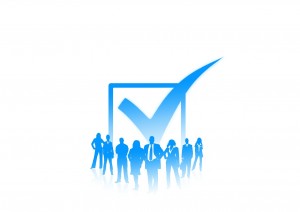 "Technology isn't my strong suit," says beekeeper and the founder of The Honey Hutch, Amy Wright. The Florida-based company sells locally sourced and specialty honey while working hard to educate the community about the importance of bees in our ecosystem.
"Bees are a huge part of our ecosystem and without them we would see a major decline in many crops we know and love," says Amy.
When she realized that her online presence could use a boost, she decided to research platforms that could handle her needs and that is when Amy stumbled upon the TikiLIVE platform from Eyepartner.
"TikiLIVE has been the crutch I really needed to expand my honey business online," she says.
TikiLIVE is a streaming platform from Eyepartner that allows novice web site owners to manage their video content through the world's most popular CMS platform, WordPress.
When someone creates an Eyepartner account, they are able to utilize all sorts of features including WordPress functionality, pay per view capabilities, live and recorded broadcasting, scheduling of channels and more. Amy even uses Eyepartner's popular TikiLIVE platform to host radio stations that are broadcast in her popular Destin store.
"I am able to use my WordPress Dashboard as a voice to the public…I honestly have everything I need to run a business online with one, two clicks of a button! TikiLIVE has been nothing but supportive in my efforts to reach a larger market," says Amy.
Evepartner Review From Florida Keys Reel Adventures
A few years ago, USGC Captain Kevin Johnsen decided to leave his day job and pursue his passion of exploring the beauty of the glorious, Florida Keys. His goal after leaving his day job was to offer charter boat trips for both locals as well as tourists.
One of Kevin's mentors told him that a successful website was critical if he was going to build a boat charter business in the Florida Keys.
"For me," says Kevin. "I believed [my website] would determine if my start up business would succeed or fail." When Kevin began to look for a company to help with his website, he wanted "somebody I could understand and somebody that could understand me."
Soon Kevin stumbled upon Eyepartner. He saw that we were located nearby in Marathon, FL and researched our broadcasting and streaming services. Through our TikiLIVE platform, Kevin says that "the communication and first rate development of the Eyepartner team took my simple idea to the next level with a cutting edge website that outperforms anybody on the market."
Are You Ready to Take Your Online Presence to the Next Level?
If you think that you could use a partner that understands your needs and can help you crank your online presence up a notch, look no further than Eyepartner. We offer a variety of platforms that allow you to live stream your video content or create a library of video-on-demand content.
Contact us today to see how we can partner with you in your quest to get more leads from your digital channels!

If you want to receive the latest news in Video Broadcasting Industry please consider subscribing to eyepartner.com by Email or RSS Feed