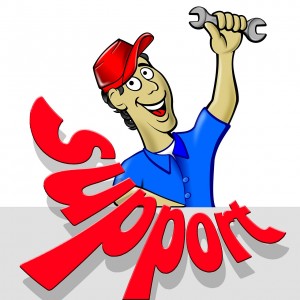 At Eyepartner, we take the complaints and concerns of each of our clients to heart and we are always working to create a service that is as user friendly as possible in today's ever changing technological landscape. From our CEO all the way down to our stellar customer service staff, we all are focused on serving the needs of our clients as efficiently as possible.
Just as is the case with most services online, occasionally people will have complaints and a true sign of the strength of a company is how they respond to these complaints. In this article, we've taken a few Eyepartner complaints that we've heard and we are using this platform to respond to them directly.
Eyepartner Goes By Many Names
At Eyepartner, we have a variety of different services, all of which fall under the larger Eyepartner umbrella. Just like Nabisco or Kellogg has a large number of brands, we offer a variety of different services based on our customers' needs. These include:
TikiLIVE: TikiLIVE is our white-label live streaming platform that allows users to set up channels to stream HD video as well as audio to audiences around the world.
JamOnCam: The focus of JamOnCam is to build interactive communities through media streaming. With JamOnCam, our customers can stream continuous video, audio and data content as well as broadcast pre-recorded content.
TikiLIVE Catch UP TV: The newest service provided by Eyepartner enables customers to broadcast iPTV and OTT channels to their subscribers. Based on the Geo location special packages with different channels are provided.
Others include Monster Encoder, Blinko TV and Gobyt.
Eyepartner is Too Expensive
We offer a variety of services where the costs will vary depending on the needs of our clients. We offer everything from free iPTV accounts to enterprise level accounts, which are able to handle extremely high loads of users and bandwidth. Whatever your unique needs, we can work with you to tailor an effective and affordable solution that will work for you.
Eyepartner Only Provides Email Support
Unfortunately, a few customers have claimed in the past that our primary method of support is through our online ticketing system, which is not correct. We currently offer a wide variety of support options including live chat and phone support to ensure that the needs of our customers are always addressed. Below is a list of our support options in case you need assistance with any of our products or services.
Eyepartner is Always Available to Assist You
If you are having any issues with any of our services, don't hesitate to contact us. We will work diligently to ensure your problems are taken care of immediately. We have worked tirelessly to build our business and always want to ensure that we are putting the needs of our customers first.

If you want to receive the latest news in Video Broadcasting Industry please consider subscribing to eyepartner.com by Email or RSS Feed