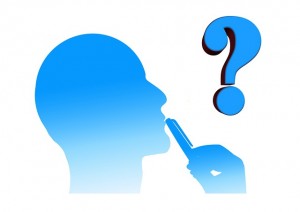 Eyepartner is a software development and hosting company that creates rich media solutions and enterprise broadcasting software. Always on the search to make these technical solutions easy for the layperson to use and facing some serious complaints from users, we recently sat down with CEO Tim to green to ask a few questions about what the future has in store for the company.
Q: What is Eyepartner doing to address complaints from users?
Tim: As a streaming provider with over 10 years of experience in the industry, we take each and every complaint incredibly seriously. As the CEO of Eyepartner, I'm trying to be available whenever possible to work directly with our clients to ensure they are satisfied."
While being the CEO of a top content delivery network is time consuming, I want to make sure that I focus ample attention on our customers, who are the most important part of our growing brand.
Q: What is causing the shift from traditional cable TV to IPTV?
Tim: The accessibility of high speed Internet as well as a poor business model on the part of cable providers is, in my opinion, what is leading to the growth in IPTV. Cable TV companies have had essential monopolies over the past few decades, which have led to high prices, poor customer service and little innovation in technology.
The IPTV industry has quietly been gaining momentum over the past few years and now offers equal if not superior content to consumers at a fraction of the cost. At Eyepartner, we are excited for what the future holds for IPTV and for our customers.
Q: What new projects is Eyepartner working on?
At Eyepartner we have a number of projects that keep us motivated and excited each and every day.
1. An Updated TikiLIVE Set Top Box APK
We've completely updated our set top box APK, which allows set top box manufacturers to utilize our high-powered software that includes a robust channel guide as well as access to hundreds of streaming and on demand TikiLIVE channels.
2. Customers Can Build Roku Apps With TikiLIVE V6
With version 6 of our TikiLIVE content management software, customers can easily build Roku apps to compete alongside the large streaming providers like Netflix, Hulu and Amazon. In just 3 simple steps you can have your very own app on the Roku platform and have access to their millions of active users.
3. Improved TikiLIVE Master Operator Software
We've also worked hard as of late to improve our TikiLIVE Master Operator content management platform. You now can fully control what content is available for viewers down to each individual device.
Have Any Other Questions?
Tim Green urges anyone curious about Eyepartner's new products to contact him or his team directly.
"I will always do whatever it takes to answer your questions and to keep your business," he says. "We appreciate your loyalty to the Eyepartner brand and we're excited to see what else the future holds."

If you want to receive the latest news in Video Broadcasting Industry please consider subscribing to eyepartner.com by Email or RSS Feed