Now you may create your own pseudo LIVE content with the newest TikiLIVE module. The easy-to-use drag and drop interface allows you to seamlessly add and remove content from your channel lineup. Integrate previously recorded and uploaded content or pull in videos directly from YouTube. Expand and contract your playlist to see where specific content falls in the current channel timeline. Integrate Advertisements which are then linked to the advanced analytics that tracks impression, distribution and click-throughs. Clip and add content on the fly for real time breaking news or advertising updates. Check out the Manual HERE !
The Channel Manager automates the following distribution of content

1. Upload and play-out your VOD content as a linear "TV like" schedule from VOD server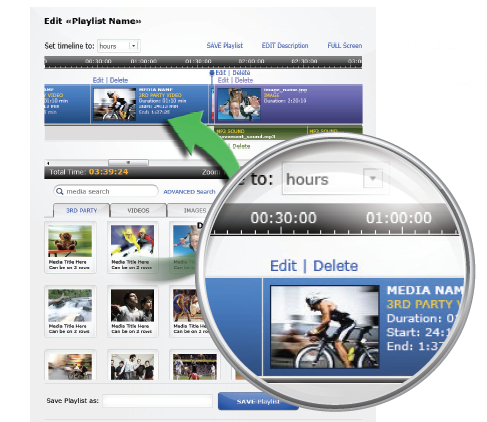 • Easy to Use Drag and Drop Interface
• On the Fly Live Data Integration
• Touch Screen Supported
• Advertising Integration and Tracking
• Expand and Contract your Timeline to View Complete Playlist
• Loop a single Playlist on a channel to keep the same content looping or publish multiple playlists to keep the content fresh
• Playlist can be as short as a few minutes or as long as a full day
Learn how to Assign your Playlist HERE
2. Utilize Entire Media Gallery or Even 3rd Party Content such as YouTube in your Channel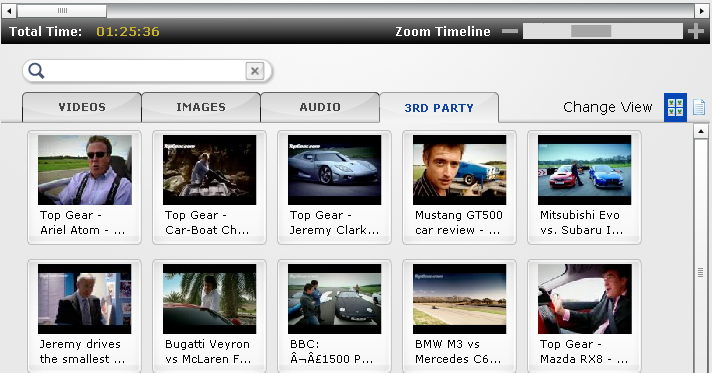 • Insert both Standard Definition (SD) and High Definition (HD) Ready Content
• Pull in Content from other Websites such as Youtube
• Swap out content before going live or on-the-fly to keep your content fresh
• Insert Static Images or line up alternative Audio for direct commentary on the content
3. Playout your Media Playlist
The HD Movie Trailers Channel
• Pseudo-Live content appears like a Live Television Channel
• Embed your players to external sites and stream your channel lineup across multiple domains
• Line up multiple playlists or loop a single playlist to keep your content live 24 hours a day – 7 days a week
Check out how the Interactive Player distributes your Playlist HERE.
4. Ingest Commercials to Monetize your Playlists!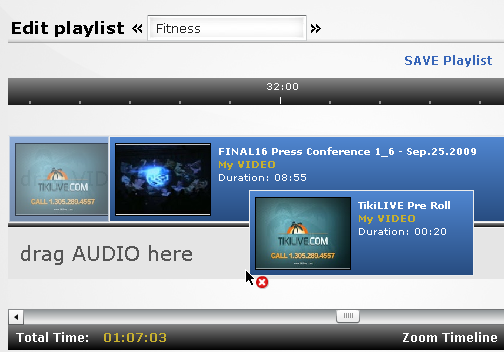 • On the Fly Video Advertisement Insertion and Updates
• Detailed Analytics tracking Impressions and Click-Through Rate
• Combine with Mide-Roll popup advertisements to dynamically serve Ad spots
Learn how to Ingest your Advertisements into your Playlist HERE!
To learn how you can purchase your own streaming solution complete with the Channel Manager please be sure to Contact Us Here !
Keep Streaming
Eyepartner Incorporated

If you want to receive the latest news in Video Broadcasting Industry please consider subscribing to eyepartner.com by Email or RSS Feed