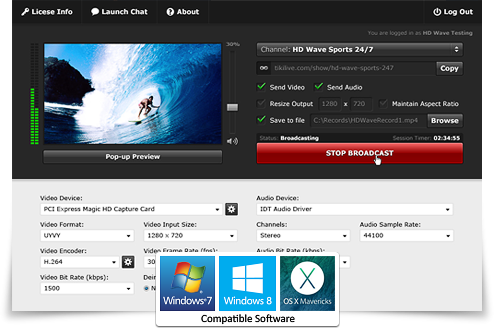 The HD Wave enables its users to instantly stream LIVE in stunning HD quality without any propriety hardware.
Use the HD Wave as a conventional software encoder with traditional video sources or capture devices such as webcams, camcorders, or DVD/BluRay players. All you need is The HD Wave + Windows 7 PC+ Capture Device = Stunning High Definition!
Stream LIVE events such as game tournaments, IPTV stations, world premier movies, live concerts, faith based services or corporate events to anyone in the world. The HD Wave can be
integrated to stream through IPTV networks such as TikiLIVE, Justin.TV, Livestream or CDN's through an RTMP protocol.
Pay-Per-View custom solutions
Monetizing LIVE and VOD events has been made easy. You simply set the ticket price, plug in your video and audio source and start broadcasting.

Stream to any device with both HTML5 and Flash based players simultaneously
Your Device will dynamically choose whichever player it is compatible with.
The HD Wave Broadcaster is perfect for broadcasting live events for a wide range of businesses including, but not limited to, iPTV, motivational, spiritual, entertainment, engineering, medical and many more.
The SD Wave Broadcaster is perfect for broadcasting just as you would using our HD Wave. The only difference is streaming up to 480p.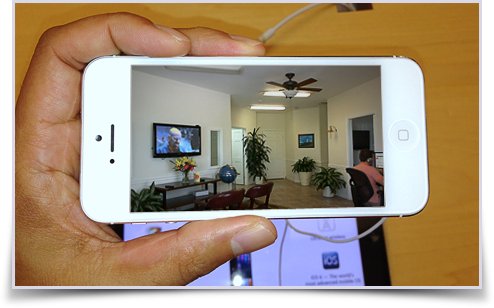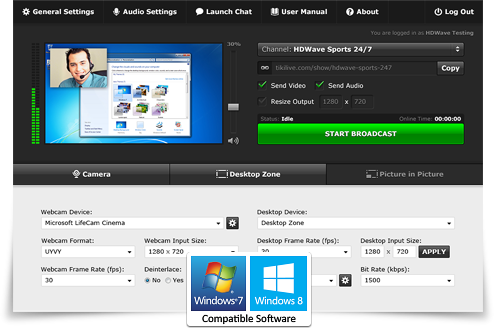 The HD Wave Deskshare with this feature you will be able to use multiple video audio captures, on the fly switching of media sources
including full desktop, the ability to use picture and picture.
» Using picture and picture, you have the ability to make your screen as big or small as you want.
» Share your entire desktop or snap to a specific zone and stream only a portion. Sharing video, PowerPoint presentations or web pages has never been so easy.
» Enables our users to instantly stream any part of their desktop in either Standard or High Definition!
» This application is a simple to use click and stream interface. Broadcast desktop view in HD 720p and 1080i using off the shelf PC.
You may watch our office LIVE in Stunning HD
by Clicking Here!
Chat with your Audience!
Chat with your audience while Broadcasting LIVE! If you are looking to interact with your audience this feature is perfect for you.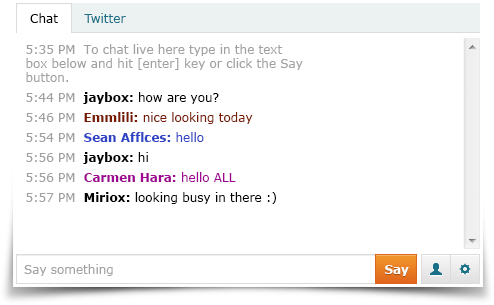 Auto Record your Broadcast!
This feature will save you time and offers you a chance to earn more revenue. The HD Wave also auto-records your event to your local PC even when you lose internet connection!
Once the event is over, you can now have viewers purchase this as a VOD.
Yearly Licenses
License the HDWave for one year per download
HDWave = FREE
HDWave Deskshare = FREE
HDWave Mac = FREE
Contact Us HERE.