Publish your stream everywhere

TikiLIVE Transcoder enables content producers to transcode their streams to multiple profiles so that they can be viewed on multiple channels on different devices (flash players, web, Roku, Set Top Boxes, mobile and HTML5 devices) and various network connections.
Publish your stream everywhere

TikiLIVE Transcoder is a real-time audio and video transcoding and transrating solution. It can decode audio and video in multiple formats and re-encode them to properly key-frame aligned H.264 streams for adaptive bitrate delivery.

Stream on different outputs

Transcoder is Linux based, recommended to be used on Ubuntu 12.04 or newer, and can accept any external stream. As a High Definition input stream, you can use our HD Wave broadcasting application and transcode the stream to different outputs available on any device (the output stream will be H264).
Larger audience

The Transcoder reduces the number of required headend encoders to one input stream, producing multiple output streams that can be used to stream adaptively with different resolutions and bitrates.

This will enable broadcasters expand their presence by being able to serve content to a larger audience, including the viewers that are having a slow internet connection (the player or device will automatically serve the proper stream to all the audience, based on their internet connection).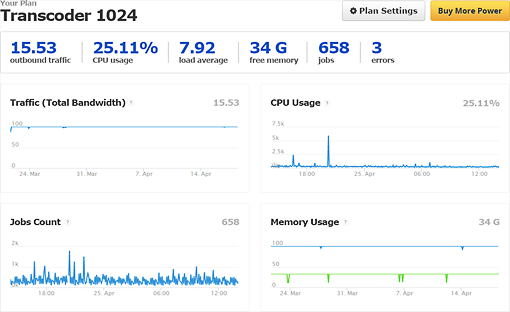 Stream non-stop from Transcoding Application

The Transcoder will have immediate benefits for your streaming audience as it enables your broadcasters to publish multiple bitrates so the viewers can connect to the optimal bitrate for their network.
If the streaming is interrupted for any reason, the transcoder will automatically reconnect and continue to stream without any other intervention from your part.