Start your IPTV Business with TikiLIVE Today!

TikiLIVE is pleased to announce our out of the box solution for streaming FCC approved premium content to international communities and regions. By utilizing the TikiLIVE International IPTV solution our clients are able to quickly deploy a complete IPTV solution with premium USA content and monetize it through their customer base. Minimum subscription volumes may apply.
Please contact us or call one our our IPTV experts at 305.289.4557 to discuss your international IPTV business opportunities for in-home and multi-dwelling deployments.
In order to qualify your business plan please fill out the qualification form here: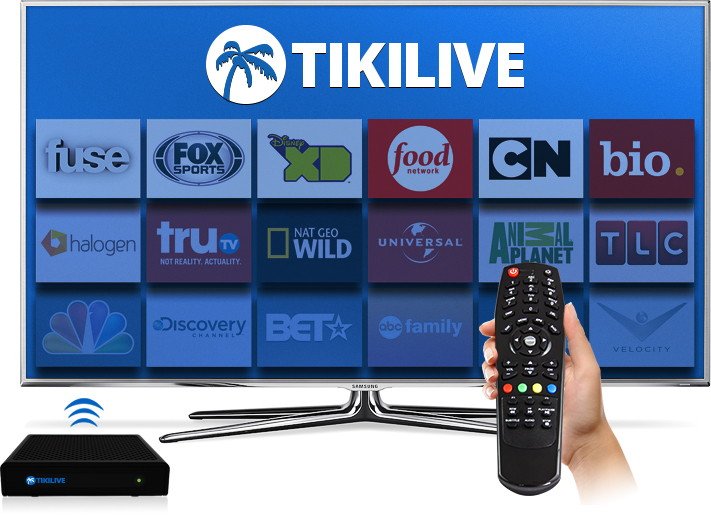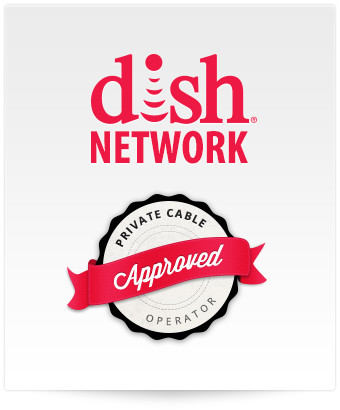 TikiLIVE Becomes a Dish Network Private Cable Operator

TikiLIVE is very excited to become an official Private Cable Operator for Dish Network! We are now able to offer the complete premium channel lineup to multiple dwelling housing, government facilities, schools, campus dormitories, and places of business.
Our IPTV TikiLIVE platform provides a software based middleware solution which allows businesses to deliver premium content in the most cost efficient manner.
If you would like more information about our platform and the Dish Lineup that may be available to you, please contact us or call 305.289.4557.
Professional HD Video Streaming Software Solutions
Eyepartner is an innovative company that creates and deploys streaming media solutions designed for the non-technical broadcaster or producer and progressive entrepreneur. Eyepartner solutions are easy to manage and use for broadcasters and producers to stream live HD or SD video, as well as provide recorded Video On Demand (VOD) for users. Streaming media and VOD may be broadcast to set-top boxes, mobile devices and web sites. Streaming media and recorded content may also be delivered within popular CMS platforms such as WordPress.
Eyepartner ensures that all of their products are easy to use and simple to manage. Very little, if any, setup and configuration is required to stream live video, provide VOD service, create and manage a revenue generating Pay-Per-View channels, or implement advertising in existing content.
In addition to streaming media solutions, Eyepartner platforms are social media enabled, allowing users and broadcasters to chat with each other in real time during presentations. Eyepartner solutions also integrate with other popular social media networks allowing producers to broadcast their content on major social network pages and to share content with others.
Eyepartner platforms offer producers and broadcasters a simple to use content management systems (CMS) to easily manage channels in their network. Broadcasters and producers may brand their channels and they have the ability to create and manage an unlimited number of channels in their network. Eyepartner even offers revenue generating strategies, such as embedded banner ad capabilities and other advertising functionality - fully integrated with the streaming media platform. Eyepartner solutions require a low startup investment and no special hardware is needed.
Streaming media and VOD solutions from Eyepartner are cost effective due to proprietary encoding that allows broadcasters and producers to deliver content to end users without requiring high end hardware or expensive software applications. A faster, simpler and more efficient content delivery system offers viewers high quality video at low cost to the producer and broadcaster. Simple, fast and easy to use for broadcasters and end users alike, Eyepartner solutions revolutionize the way streaming media is delivered over the Web.
TikiLIVE
The Ultimate Social Media Platform, Streaming Media and VOD Solution
Eyepartner's flagship product, TikiLIVE, is a social media platform as well as a streaming media and Video on Demand (VOD) solution. TikiLIVE enables broadcasters to stream live HD and SD video from their desktops or laptops. Broadcasters and producers may also stream video in real time from a capture device. TikiLIVE is easy to manage, easy to learn and a comprehensive solution for broadcasting streaming media over the Web.
Additionally, TikiLIVE is a white-labeled product. This means that the broadcaster may brand their channels to suit their needs. Broadcasters may create an unlimited number of uniquely branded channels for their network.
Channel Manager
Easily Manage Your Content with a User Friendly, Simple Interface
The TikiLIVE Channel Manager provides the producer and broadcaster with the ability to easily manage content in a user friendly, simple interface. The Channel Manager offers drag and drop functionality and supports the ability for the producer or broadcaster to create content playlists. Loop playlists or publish multiple playlists at one time for fresh, continual playback.
Integrate data on the fly and insert advertising using the Channel Manager. The Channel Manager may be used on any computer, including touch screen devices. The Channel Manager arranges and displays content in a linear schedule, similar to a TV or DVR schedule. The interface allows the producer or broadcaster to swap content on the fly to insert breaking news or just to keep content fresh.
Live Transcoder
Real Time Multichannel Streamer
Live Transcoder enables content producers to transcode their streams to multiple profiles so that they can be viewed on multiple channels on different devices (flash players, web, Roku, Set Top Boxes, mobile and HTML5 devices) and various network connections.
Wowza Transcoder is a real-time audio and video transcoding and transrating solution. It can decode audio and video in multiple formats and re-encode them to properly key-frame aligned H.264 streams for adaptive bitrate delivery.
The HD Wave
The Most Lightweight, Easy to Configure Broadcaster Available
The HD Wave is the proprietary application that enables producers and content creators to broadcast and stream their entire desktop or a specific zone. The HD Wave also allows producers and broadcasters to stream live media from a capture device such as a webcam, DVD/Bluray player or camcorder.
The HD Wave is built upon video driver technology to be the most lightweight, easy to configure broadcaster available. The HD Wave allows the producer or broadcaster to switch video and audio sources on the fly and will capture video/audio from interactive applications such as Skype. Versions of the HD Wave are available for Windows 7, Vista and XP, as well as for Mac and Linux.
VOD Transcoder
Convert Video Content into Any Format… There are No Limits!
The VOD Transcoder is the Eyepartner video encoder that will convert video content into any format, including Flash Video (FLV) and MP4. The VOD Transcoder converts common video types, such as AVI, Windows Media Video and Apple MOV video types into MP4 and FLV formats. There is no limit to the file size of video files that may be converted with the proprietary encoder.
The VOD Transcoder integrates seamlessly into your network and converts video files quickly and automatically. The encoder also allows producers and broadcasters to imprint converted videos with their brand and logo.
Discount Hosting & CDN
Superior Discount Hosting Services, Starting at $99 per Month
As Eyepartner is a leader in hosting streaming media applications, it only stands to reason that Eyepartner would offer superior discount hosting services. Eyepartner's hosting package prices start at $99 per month for the Virtual Cargo Class option. Eyepartner Discount Hosting offers cost effective and trouble-free web hosting solutions for individuals and businesses to stream content.
Track bandwidth in the Discount Hosting administrator's interface with Viewer Hours. Viewer Hours tracking provides the administrator with a quick summary of bandwidth utilized by viewers of both SD and HD content. Viewer Hours are calculated by multiplying the length of broadcast by the number of viewers and then multiplying this total by the number of monthly broadcasts. The Discount Hosting interface displays a summary of the number of SD Viewer Hours and HD Viewer Hours at the click of a mouse.
If you need additional bandwidth with your hosting plan, no problem! You can purchase additional bandwidth with just a click of the mouse from the administrator interface. Never worry about the safety of your data. Eyepartner provides automated daily backups of all your data and the backup data is retained for 30 days. Hosting servers are monitored around the clock and technical support is available 24 hours a day, seven days a week.
StreamingBase
Unmatched Video Conferencing Solution to Conference Worldwide
StreamingBase is Eyepartner's video conferencing solution that enables companies and individuals to present live video conferences to users all over the world. The StreamingBase video conferencing platform allows presenters to conduct open meetings or closed, invitation only events. This video conferencing software is entirely web-based and interactive. StreamingBase is packed with features including whiteboarding, live chat functionality, real time surveys and more.